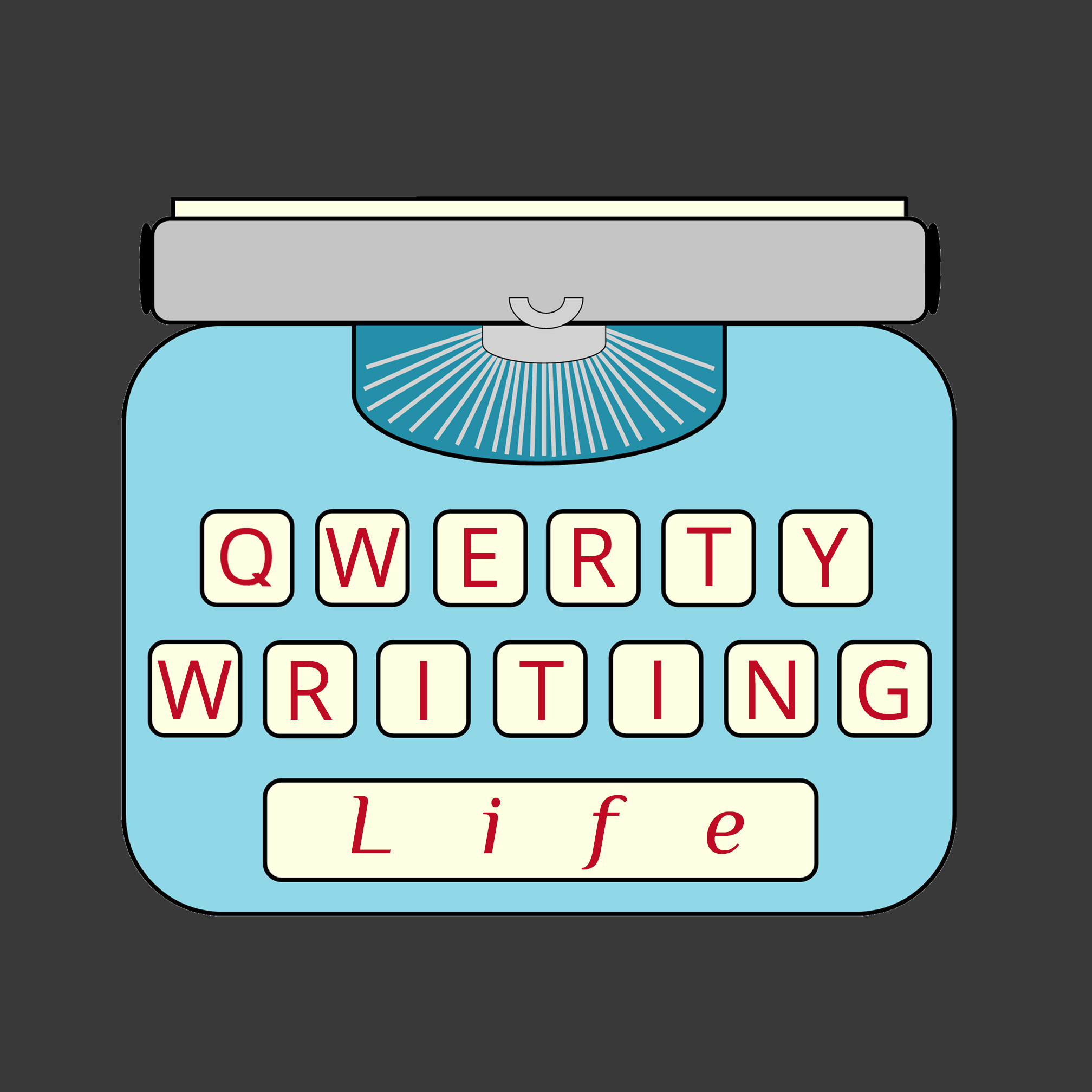 Join us in welcoming Joanna Penn, award-winning entrepreneur and award-nominated (soon to be award-winning; we're affirming it here!) author of thrillers and nonfiction for authors. In Episode 37 of QWERTY Writing Life Podcast, she discusses with us the evolution of creativity. Joanna walks us through how creativity can change over the years. We examine how, for creativity to be realized or to evolve, we must pull together an internal excavation of sorts and our natural curiosity with action. One key practice for Joanna to move from the introspective side (dreaming and wishing) to action (achieving) is making affirmations.
In this week's QWERTY Challenge, Joanna wants us to claim our creative affirmations for the 2020s. She maps out a three-step process, and we look forward to making theirs along with you. Share your affirmations with us, so we can encourage one another! We'll be back for next week's episode with our affirmations for the 2020s.
Be sure to visit Joanna and thank her for joining our show!
https://www.thecreativepenn.com/podcasts/
https://www.thecreativepenn.com/
https://www.thecreativepenn.com/blueprint-signup5/
https://twitter.com/thecreativepenn
https://www.instagram.com/jfpennauthor/
https://www.booksandtravel.page/listen/
Check out links for resources mentioned in this episode:
http://www.thesuccessprinciples.com/
http://www.thelawofattraction.com/
https://www.thecreativepenn.com/2019/11/25/writing-with-a-family-productivity-andrea-pearson/
https://apps.apple.com/us/app/things-3/id904237743
https://juliacameronlive.com/books-by-julia/
Please share our podcast with your friends! We'd love for them to be our new friends, too! Questions? Comments? You know what to do! Continue this week's chat with us via email at editorial [at] logosandmythospress [dot] com. For more information about us, the show and our writing craft book series, head over to www.logosandmythospress.com/qwerty-writing-life. Subscribe in your favorite podcast portal. Or, if you'd rather see our grinning faces, ring the bell on our YouTube channel. Can't get enough of Mea? Head over to her online home at www.measmith.com. Want to know more about Joy? Check out her site, www.joyerancatore.com.